Gazhel wrote:
Surely it's "Game Dev Story" - the most addictive little pocket of fun on the mobile market.
I spent almost and entire week playing and then replaying it when I first bought it for a messily $2.
Basically, as the name suggests you run a game development company. There's also meant to be another popular mobile game, which is equally addictive where you run an airport.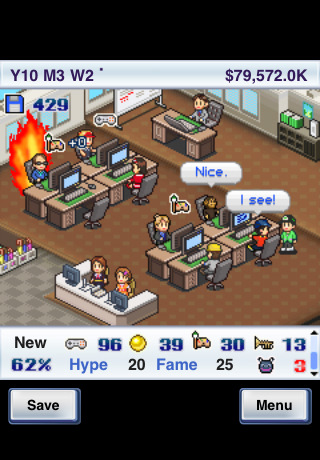 I put many, MANY hours into this game. It was awesome, but then I got a job again.
Right now I'm into Rayman. It's not a long game, but it's fun and pretty, and I loved Origins on the 360.